NEKOS SOLUTIONS ENSURE A SMOOTH FLOW OF MATERIALS
Intralogistics is an essential part of industrial production, and optimising intralogistics for peak performance can make the entire production chain significantly more efficient.
Individually tailored to each customer's needs, Nekos solutions are the result of decades of development and they provide a superior competitive edge.
QUALITY GUARANTEE
Our quality control system has been developed together with experts from VTT Technical Research Centre and Tampere University of Technology's safety department. Our goal is to improve customer satisfaction continuously.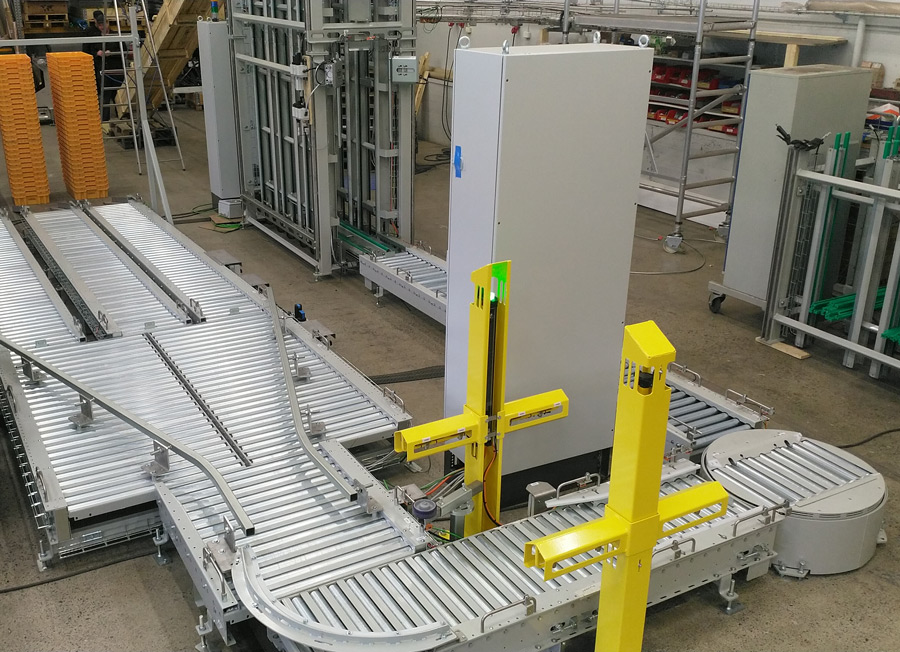 Our measures of quality are
Equipment's performance reliability
Staying on schedule
Committing to promises made
Flexibility
Nekos solutions are based on tried and tested structures and components. All Nekos systems are assembled and given a test run in our factory. After the test run, you as the client will sign off factory approval before we deliver the system. This ensures a high level of quality and quick implementation at your site.
Before the sign-off process, we perform a usability measurement to ensure that the system functions reliably and fulfils any specific usability requirements.
ENSURED SAFETY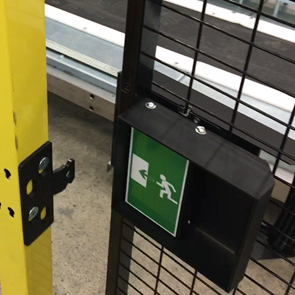 Nekos systems comply with all requirements of the Machinery Directive and they are always given a declaration of conformity. So we have your back covered by helping you to always comply with occupational safety laws as far as intralogistics are concerned.
To get the system into efficient operation safely, we provide sufficient safety, operation and service training for your operational and service personnel before sign-off.
OPTIMISED OCCUPATIONAL ERGONOMICS
Humans are part of the system, so we take them into consideration as much as possible already at the layout planning phase. The placements and structures of the equipment affect how well they can be reached and how ergonomically they work.
EASY USER INTERFACE
All Nekos machines' user interfaces follow the same, logical and easy-to-use style. Therefore, you can quickly learn to use any system: once you have learned to use one machine, you will soon learn to use the others too.
The system's overall state can typically be viewed on the user interface of every machine. As a result, any problems can usually be located quickly from any point in the system.
The system also has great on-board diagnostics in case of malfunction, meaning that problems can be fixed quickly. Problem points are indicated to the user via a clear user interface, which contains instructions for different situations. System events and error messages are saved in a comprehensive event log for later review and analysis.
For long-term monitoring, the system has counters for numbers of pieces handled. Short-term counter history can be accessed from the system's touchscreens. If needed, long-term statistics can be copied onto a flash drive for analysis in Microsoft Excel.
The modern Nekos control system is optimised for remote support. All machines and logs in the control system can be accessed remotely. With the help of log files and analysis tools, we can help you quickly in the event of fault or malfunction without having to travel to the site, which can be costly and time-consuming.
COMPREHENSIVE DOCUMENTATION
You will receive a comprehensive documentation package, which provides efficient support for operating and maintaining the system.
LOW LIFECYCLE COSTS
We design our systems to serve you for a long time. At the planning phase, we take into account any needs for later expansion or increasing capacity.

A large part of the system's lifecycle costs consists of energy consumption. Making the right structure and component choices can influence that significantly.
Nekos systems are also quite reasonable in terms of their service and spare parts costs.