Conveyors play a major role in the construction of automated systems. With the right kind of conveyor, products can be transported reliably from one handling point to another.
The choice of conveyor is influenced by the product's outer measurements and weight, the required speed and direction of movement, as well as constraints set by the environment. Accumulation, or in other words, buffering between different handling points, adds flexibility to automatic systems.
We pick the most technically suitable and cost-effective conveyor solution for every need.
STACK CONVEYORS
Stacks of crates are typically transported with roller conveyors, belt conveyors or modular belt conveyors.
The roller conveyors can be used for buffering, when necessary.
The flow of stacks is transferred from one conveyor to another with rising or descending railings and turntables. Different intersection solutions can be used for changing the orientation and direction of the stack.
CONVEYORS FOR SINGLE CRATES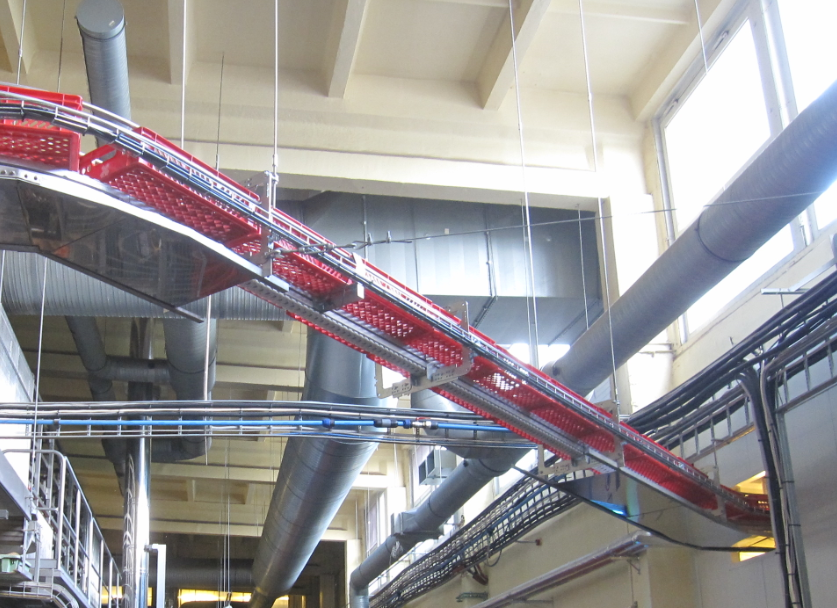 Depending on the case, single crates are moved with either slat chain conveyors, roller conveyors, belt conveyors or modular belt conveyors. When possible, the conveyors will be placed above floor level so that they will not take up space in the production floor area or prevent access.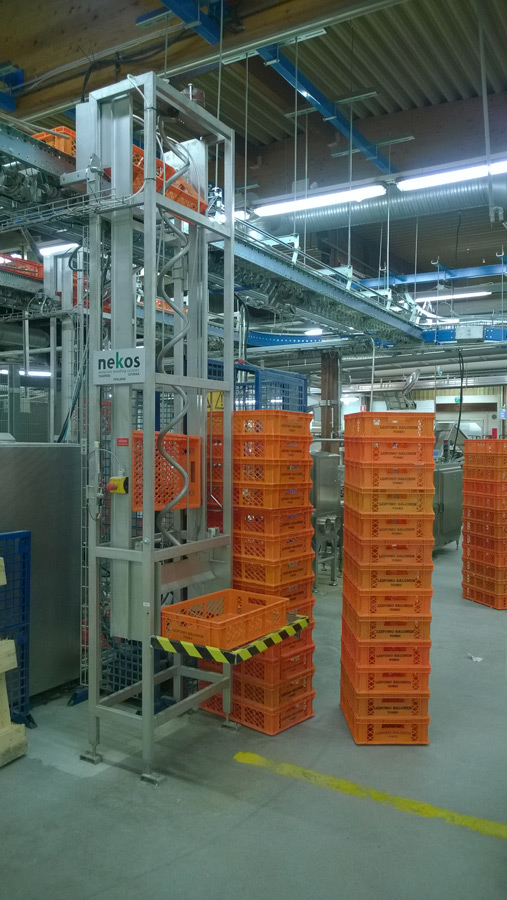 The crates can be lowered to work stations with a vertical spiral slope. The flow of crates is directed from one conveyor to another with different kinds of railings and dividers. The flow of crates is spaced out using stoppers and dispensers.
The conveyors are usually equipped with frequency changers to induce controlled accelerations and decelerations..
Where needed, we can also use zero-pressure accumulation conveyors, which move the crates individually in a controlled way, ensuring that crates do not touch each other.